Virtual Labs launched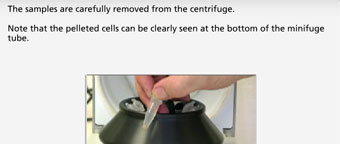 A virtual chemostat practical for microbiologists
Undergraduate students throughout the Faculty of Biological Sciences can now access another new range of e-learning resources to support their studies.
Virtual Labs @ Leeds was designed by Learning Technologist Dr Sue Bickerdike, Dr Sue Whittle and Dr John Heritage, alongside a number of other Faculty staff. The resources include a range of presentations, quizzes, videos and animations, aimed predominantly at first year biochemistry and microbiology students.
The Open Educational Resources can be accessed by anyone, and can be viewed online or downloaded from JORUM, an online information environment. Students can access the presentations and information to prepare for their practical classes, whilst teachers can download and amend the resources to suit their needs. Find out more.
23rd February 2012