Wellcome Trust Award for Olympic-themed events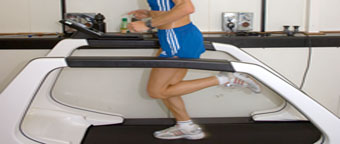 Wellcome Trust grant for events surrounding the Olympics
Dr Charlotte Haigh and Dr Dave Lewis have recently been awarded a Wellcome Trust People Award of almost £30,000 to run a programme of events entitled 'The Physiology and Pharmacology of Performance Enhancement in Sport'.
The programme will involve three events. The first event will take place during National Science Week, and will be aimed at school children. They will have the chance to act as scientists in a 'mock' drug testing lab, and then to discuss the ethical issues surrounding this. The second event will be a public debate on the ethics of taking drugs in sport, which will be hosted in 'Stage 1' prior to the Olympics in June next year. The third and final event will be an interactive exhibition in the Leeds City Museum during the Olympics, highlighting issues surrounding performance enhancement in sport. Find out more...
The Wellcome Trust People Awards support projects related to biomedical science, which encourage involvement and participation, reach new audiences and inspire debate.

18th November 2011