Register for the Society of Biology careers conference at Leeds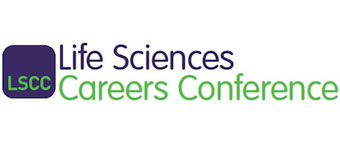 The Society of Biology Life Sciences Careers Conference
This year we are hosting the Society of Biology Life Sciences Careers Conference on Wednesday 5th December 2012 here at Leeds.
The conference is primarily aimed at undergraduates and recent graduates, but postgraduates are also welcome to attend. The conference will provide you with information to help you make an informed choice regarding your future career in life sciences.
Admission: The conference costs £10 (including lunch) and will give you the opportunity to explore your career options in research, industry, science policy plus much more. Society of Biology members can attend the conference for free. Students can join the Society of Biology for just £15 per annum and get lots of member benefits including free attendance to the conference.
The programme of speakers and exhibition will provide you with information on:
planning your career
academic research and industry career pathways
careers in the environmental sector
choosing careers in the biomedical and clinical sciences, science communication and patent law

The conference will also include:
help and advice on writing your CV and succeeding at interview
opportunities to speak with exhibitors from academia, research and industry
networking opportunities with students from other academic institutions

Register online for this unique event and get ahead in your career.

2nd October 2012