Student Education News
University notches up highest ever satisfaction ratings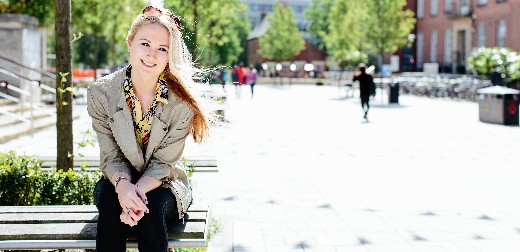 The Faculty of Biological Sciences has seen another rise in student satisfaction in this year's National Student Survey (NSS), with outstanding feedback and results.
The positive response from students reflects the dedication and commitment of staff to design and deliver courses that provide an excellent blend of small group teaching, practical training, project work and stimulating lectures by academics who are leaders in their fields of research.
Our provisions of accredited integrated Masters courses and year-in-industry options, personal development opportunities, a range of assessments, and additional support via e-technology will also have had a positive impact.
Microbiology scored an impressive 100% overall satisfaction and is ranked 1st in the UK.
The School of Biomedical Sciences scored 96% overall student satisfaction with 94% of students satisfied with the teaching on their course, resulting in a top 4 and above position amongst Russell Group universities across all 4 courses.
Our Sports Science programmes scored 97% overall satisfaction and are ranked in the top 20 in the UK.
Biochemistry is ranked 2nd in the UK out of the Russell Group Universities scoring 95% overall satisfaction.
The School of Biology has an 88% student satisfaction rating with a 91% overall satisfaction score from first year students, with Zoology ranking in the top 20 amongst UK universities.
Pro-Dean for Student Education, Kenneth McDowall said, "Each year we await with interest and in some trepidation the view of our students on the courses we deliver and the overall experience and opportunities we provide. It is reassuring to find that the vast majority of the students on all of our programmes are satisfied with the results of our efforts and deliberations. The results reflect the dedication and commitment of staff and students alike. They also give us confidence about our direction of travel and plan to implement further changes to improve student education and opportunity."
Our results are reflected by the University of Leeds as a whole with more students than ever before said they were satisfied with their course, according to this year's National Student Survey.
A record 90% of this year's final year students at Leeds said they were either satisfied or very satisfied with the overall quality of their course – up 2% on last year's figures and well above the average of 86% in what is a highly competitive sector.

About the NSS
The NSS is a national survey taken by final year undergraduate students at all publicly funded Higher Education Institutions, to provide honest feedback on what it has been like to study their course at their institution.
Questions are asked on subjects including the teaching on the course, assessment and feedback, academic support, organisation and management, learning resources, personal development and overall satisfaction.

Further information
• The National Student Survey is sponsored by the Higher Education Funding Council for England (HEFCE).
• The 11th NSS ran from January to April 2015. More than 300,000 final-year students responded to the survey, from 155 Higher Education Institutions (HEIs),190 Further Education Colleges (FECs) and five private higher education providers from across the UK.
• Final year students were asked to indicate their level of agreement with each of 23 statements using a five point rating scale, from 'definitely disagree' to 'definitely agree'.
• More detailed data are available on the HEFCE website. The Unistats website will be updated with the 2015 NSS results in September.
12th August 2015