Student Education News
FBS recognised at the Placement Year Celebration Event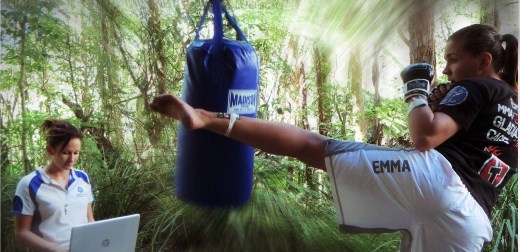 Students and staff from FBS were recognised as part of the Universities celebration of the placement years that took place in 2013/14. The event was held on 7th October in the Great Hall.
Sarah Carter (Sports and Exercise Sciences) was placed 2nd overall in the Placement Year Image Competition winning a £50 prize. Her winning image is shown here.
Siobhan Walshe (Biology) was the third placed runner up in the Placement Student of the Year Award. This Award recognises the significant contributions students make to their host organisation. Placement supervisors nominated students who they felt had been exceptional on placement (gone beyond the call of duty or made a significant impact to the success of the business). Siobhan received glowing praise from her supervisor at the Canals and Rivers Trust. 'Siobhan deserves this award not just for her success with the Energy Project but because she deserves recognition for the effort and hard work she has contributed unstintingly this year for C&RT' Jonathan Hart-Woods, Environment Manager, Canal & River Trust, Leeds
Finally Liz Baylin was one of only three staff members nominated for the Outstanding Contribution to Student Placements Award which was overall given to a representative from the careers centre….
10th October 2014