Faculty of Biological Sciences
Student Education News
Healthy Brains at Leeds: Demystifying Dementia event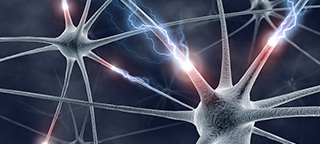 Healthy Brains at Leeds: Demystifying Dementia event
Have you ever wondered how the brain works? Come and discover the fascinating insights into the workings of the human brain and the effects of dementia in a free event - Healthy brains at Leeds - demystifying denmentia for people of all ages.
There will be lots to see and do from making your own brain cell, to finding out what you can do to reduce your risks and protect yourself against dementia. Researchers from the University of Leeds will be there talking about how their work is shedding light onto the most common form of dementia, Alzheimer's Disease. They will even let you borrow their lab coats and try out some of their research techniques.
In addition, the Alzheimer's Society will be joining us, bringing along their wealth of knowledge of what it is like living with dementia, or caring for somebody with this increasingly common condition. Find updated event information and more about dementia research on our blog.
29th August 2014
---
---
---
---
---
---
---
---
---
---
---
---
---
---
---
---
---
---
---
---
---
---
---
---
---
---
---
---
---
---
---
---
---
---
---
---
---
---
---
---
---