The Science Behind Sporting Success
As part of University wide events for National Science Week, Performance 2012 organised a free interactive exhibition for the general public in Leeds City museum. The aim was to provide all sections of the community an opportunity to increase their knowledge and understanding of the physiology and pharmacology of performance enhancement in everyday life and in sport.
The exhibition included stands, demonstrations, interactive displays and posters based on the following-
Lactate thresholds: Using an cycle ergometer and a lactate meter, determinig lactate thresholds of subjects
Understanding physiological measurements: Measuring 2 lead ECG and analysing expired carbon dioxide and oxygen on a subject exercising on a cycle ergometer
Measuring your heart rate whilst canoeing: Using Wii sports console strapped to a canoe paddle, the public were encouraged to have their heart rate measured whilst exercising
Wheelchair basketball: using a wheel chair, basketball hoop and mats, the public were enoucarged to 'shoot some hoops' highlighting the diffuculities paralympians can face
Long jump competition: Children were encouraged to jump as far as they could from a stationary start using floor mats
Ethical debate on gene doping: The public were encouraged to contribute to an ethical debate posted up about the possible implications of gene doping in sport.
Use of pharmacological agents in sport: A poster display discussing the use of drugs in sport both legal and illegal.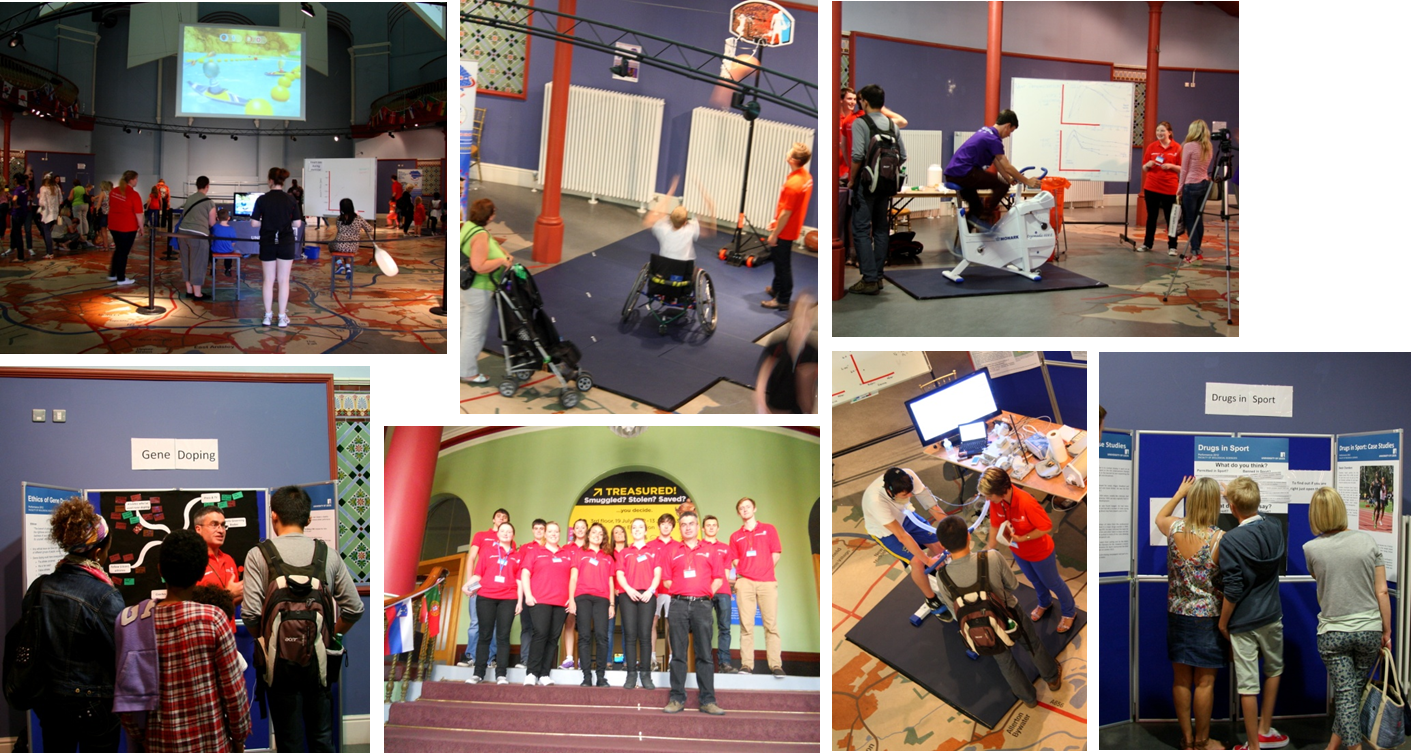 Over the 2 day exhibition there were 932 visitors and feedback from attendees was exceptional. 81.75% found the exhibition interesting and 15.6% voted that the event was OK.