Research Interests
Molecular properties and pharmacology of ion channels and transporters
I have wide-ranging interests in ion channel properties, structure, and pharmacology. We mainly focus on potassium channels, but also conduct research on chloride channels and transporters. Much of our research is based on ion channels that have been implicated in human disorders or can be targetted by potential therapeutics.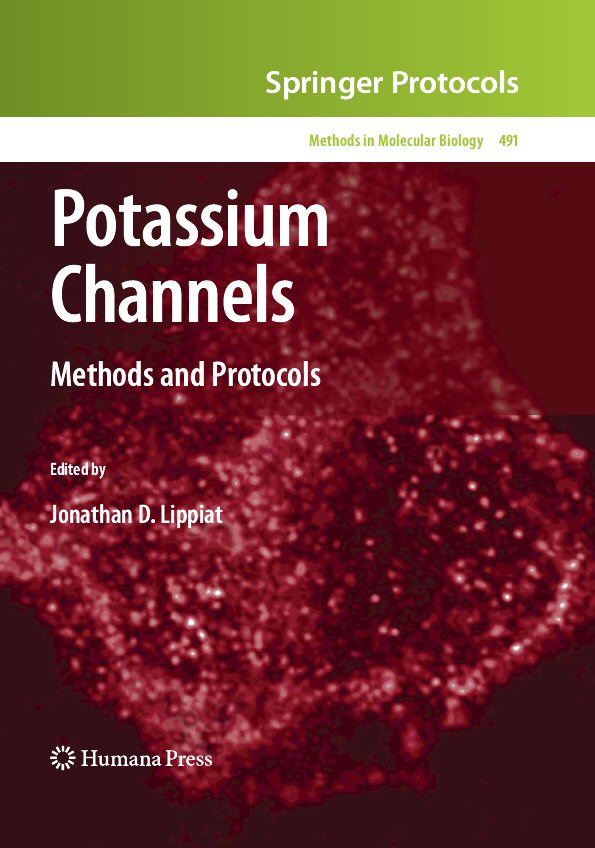 Editor, Potassium Channels: Methods and Protocols
Faculty Research and Innovation
---
Studentship information
Undergraduate project topics:
Undergraduate research projects involve investigating the pharmacology and physiological roles of human ion channels and transporters.
Postgraduate studentship areas:
Applications are welcome for postgraduate research projects on ion channels and transporters leading to the degree of PhD or MSc by Research. Please contact by email for more information.
Structural biology of potassium channel function and pharmacology
Understanding the mechanism of potassium channel openers as novel painkillers
Understanding the mechanism of potassium channel inhibition to treat epilepsy
Understanding the working of the CLC-5 chloride/proton exchange transporter
See also:
FindaPhD Project details:
Modules managed
BMSC2226 - Experimental Skills in Pharmacology
BMSC3145 - Advanced Topics in Physiology I
BMSC3235 - Advanced Topics in Physiology II

Modules taught
BMSC1212 - Introduction to Pharmacology
BMSC1213 - Basic Laboratory and Scientific Skills 2
BMSC2120 - Scientific Skills
BMSC2223 - Neuropharmacology
BMSC2226 - Experimental Skills in Pharmacology
BMSC2230 - Topics in Pharmacology
BMSC3140 - Advanced Scientific Skills
BMSC3143/44/45/46 - Advanced topics for BMS students I
BMSC3233/34/35/36 - Advanced topics for BMS students II
BMSC3301 - Research Project in Biomedical Sciences
BMSC3302 - Medical Pharmacology
BMSC3399 - Extended Research Project Preparation

Committees
Member of Undergraduate School Taught Student Education Committee (Chair of Special Cases Committees: Medical Sciences, Human Physiology, Pharmacology & Neuroscience)
Centre membership: Neuroscience Research at Leeds (NeuR@L)
Group Leader Dr Jonathan Lippiat (Lecturer)


Molecular properties and pharmacology of ion channels and transporters
Postgraduates
Hattapark Dejakaisaya (Primary supervisor) 50% FTE
Robert Bedford (Co-supervisor) 50% FTE
Simon Davies (Co-supervisor) 50% FTE
Shihab Shah (Co-supervisor) 25% FTE