Faculty of Biological Sciences Nurturing Talent Mentoring Scheme
What is the mentoring scheme?
The Leeds mentoring scheme links up professionals from bioscience and other industries to act as mentors to students in the Faculty of Biological Sciences. We have developed the mentoring scheme to provide students with the opportunity to enhance their employability, expand their professional networks and increase their confidence.
Mentor Online Training
Access the Mentor Online Training
---
Apply to
be a mentor
Apply to
be a mentee
Helen's day out – a small taste of GSK R&D
Highlights from the GSK/University of Leeds mentoring programme
Helen Clough, Medical Sciences Student, University of Leeds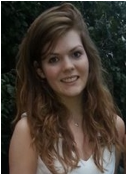 My name is Helen Clough and I am currently a third year Integrated Masters student studying Medical Sciences at the University of Leeds. Today (Monday, 26 January), I had the opportunity to visit GSK and experience what it is like to work in a pharmaceutical company.
I am part of the Leeds Mentoring Programme where students are paired with those working in careers or industries, which the student aspires to pursue as a career. The mentor is then able to aid the mentee on increasing skills for employability in that area but also giving further insights and experiences from within the industry.
I have been paired with Victoria Higgins, Director of External Engagement, who I have been communicating with for the past six months. She invited me for the day so I could find out more about the company and gain an insight into the possible careers I could pursue with a science degree.
On arrival, I was overwhelmed by the size of the site, as well as its modern design; not at all what I was expecting – it's a bit different from my University labs! I had already learnt about the drug discovery and development process as part of my course, but it was fascinating to see it on an industrial scale and see how drug candidates are determined.
Visiting the Smart Lab showed me how scientists would work more efficiently in the future due to the improved design of the laboratory environment. Speaking to employees, from recent graduates to those who had worked at GSK for over 20 years, everyone shared the same passion for the work they do and were enthusiastic to share their knowledge and experiences with me.
As I leave Stevenage, I can return to my university studies more informed about the pharmaceutical industry with an insight into a future career option. Once I get back I will be giving a short summary of my day out to my year so that I can share some of my experiences.
---
Victoria Higgins' comment on Helen's visits:
"I am delighted to be involved in the Leeds Mentoring Programme and would encourage others to offer up their time to similar schemes. Helen and I were paired up because she wants to learn more about career options in industry and I am passionate about supporting female scientists. It was great to be able to offer Helen the opportunity to visit Stevenage and to watch her revel in the experience. Mentoring is such a worthwhile endeavour for both parties and I'm looking forward to continuing to support Helen in the coming year"
Mentors
As a mentor you could support a mentee in many ways, for example, discussing career plans, sharing your knowledge of the workplace, and guidance on the interview and selection process.
What commitment do you need from me?
We ask you to offer at least one hour a month of your time, for at least a year
You can mentor in person and/or online
Listen to the needs of your mentee and help guide them
What do I gain from taking part in the scheme?
Engage in the local community and invest in its success
Target potential employees of the future
Improve your communication skills and leadership qualities
Develop your relationship with the Faculty of Biological Sciences
What are the benefits for the faculty?
The programme is particularly aimed at students who are less likely to have a network of contacts – you will help them to build their own professional network and assist in their career development
Our students become more confident
The students will gain a better understanding of how companies work
It develops employer relationships with the Faculty of Biological Sciences
Would I make a good mentor?
Are you an FBS graduate working or studying in any graduate level role? OR are you a graduate from another university but working in a career related to biological science?
Are you enthusiastic and committed to the idea of mentoring?
Can you listen and offer constructive guidance and support?
Can you identify the mentee's strengths and weaknesses and develop their potential?
Can you make time to be in contact with the mentee?
Are you keen to see people develop and succeed?
OK. I'd like to sign up to be a mentor
Mentees
What is the mentoring scheme?
The Nurturing Talent scheme is a chance for students to develop employability skills, gain a better understanding of the world of work and improve their network of contacts by working with a mentor from industry.
How does the scheme work?
Students need to apply for the scheme by early October, indicating what kind of mentor they would be looking for and why they would benefit from being a mentee. If successful, the student will be assigned a mentor with as close a match as possible to their requirements.
How do the meetings work?
You could meet with the mentor face-to-face, online, by email or by phone and the minimum amount of time for the mentor to work with you is one hour per month.
How much time do I have to commit?
One hour per month plus whatever preparation you want to do for the meeting which could be, for example, preparing your CV for your mentor to check.
When will it start?
Summer/Autumn 2015
Is it paid?
No, you will not be paid, but the advice you will receive from your mentor will be more valuable to you longer term.
OK. I'd like to sign up to be a mentee
Mentor / Mentee networking event - Thursday 20th October 5:30-7pm
On Thursday 20th October 2016, the Faculty of Biological Sciences will be holding a networking event for both mentors and mentees. This be a great chance to network with people from a wide variety of professions and backgrounds. The event will run from 5:30pm to 7pm.
Please register to attend this event here and we will send you more information in due course.