Student Education News
Two of our Biology students shortlisted for Internationally acclaimed Undergraduate Awards 2015!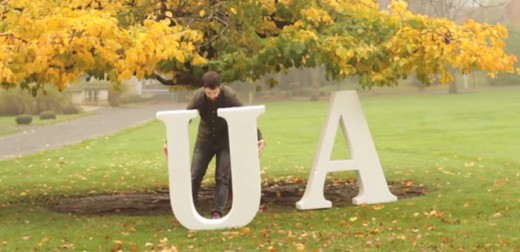 We are delighted to announce that two of our Biology students, Jordan Bestwick and Sam Ross, recently entered the Undergraduate Awards and recieved a "Highly Commended" award!
As a Highly Commended Entrant in The Undergraduate Awards, students are identified as an outstanding academic at an international level. This year, they received 5,117 submissions from students in 255 universities across 39 countries. Jordan and Sam's papers performed in the top 10% of the 2015 programme, and made the shortlist to be announced as one of 50 Winners. Jordan's paper titled "Theoretical and Empirical Evidence for Future Winners and Losers of Climate Change", made it to the top 10% of all submissions in the Life Sciences category, representing the University of Leeds, as assessed by a panel of academics from universities around the world.

Both students have been invited to Dublin to collect their certificates and meet fellow Highly Commended Entrants. The Winners (the top performers in each of the 25 categories in both the Irish and International programmes) will be announced on September 23rd.
Congratulations and best of luck to you both!
Additional Information:
Find out more about the Undergraduate Awards and how you can submit your 2016 entry here: http://www.undergraduateawards.com/
You can view the full list of Highly Commended Entrants here: http://www.undergraduateawards.com/winners/highly-commended/2015-highly-commended-entrants/
The Undergraduate Awards Global Summit 2014: https://www.youtube.com/watch?v=aN4h2YWUjec
11th September 2015