Student Education News
Partnership Awards Winner 2015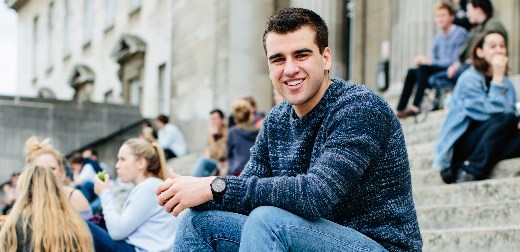 Faculty of Biological Sciences student Matthew Windeatt celebrates a win at the Partnership Awards with Academic Rep of the Year Award 2015.
The partnerships awards was set up by staff and students at Leeds University three years ago where they worked together to write the agreement setting out the mutual expectations that members of the university have of one another.
This year's Partnership awards celebrate the fantastic achievements, representation and teaching of both staff and students here at Leeds by rewarding the behaviours reflected in the Partnership which we believe play a really important role in the experience of staff and students.
Matthew will be graduating in July from the Faculty of Biological Sciences with BSc Biological Science, completing an Industrial Placement year at GlaxoSmithKline (GSK) in a laboratory research role with the BioPharm Discovery department which primarily developed antibody therapeutics.
9th June 2015