Student Education News
Dr Dave Lewis Shortlisted for HE Bioscience Teacher of the Year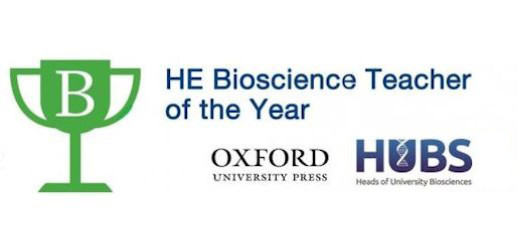 The Society of Biology is pleased to announce the shortlist for the 2015 Higher Education (HE) Bioscience Teacher of the Year Award.
The award seeks to identify the UK's leading bioscience university teachers, and recognise and reward the invaluable role played by teachers in higher education.
Dr Dave Lewis is a Senior Lecturer in Neuroscience and Scientific Ethics at The University of Leeds has been shortlisted for the Award that will be announced on the 6-7th May 2015.
Dr Lewis seeks to develop innovative, research-led teaching which is not normally found in the curriculum yet addresses a clear demand from employers, and to provide opportunities for students to develop key employability skills. These include a Level 6 module which provides an education in in-vivo physiology and pharmacology, a suite of non-traditional final year research projects and the teaching of bioethics.
He actively involves his students as full partners in his curriculum development and pedagogical research activities through an educational research internships scheme he has developed.
A high calibre of nominees was received and the judges have shortlisted the following individuals as the 2015 finalists, listed in alphabetical order:
Dr Alan Cann, University of Leicester
Dr Mark Clements, University of Westminster
Dr Dave Lewis, University of Leeds
Dr Sohag Saleh, Imperial College London
Rachel Lambert-Forsyth CBiol CSci MSB, director of education and training at the Society of Biology said:
"This year's award yet again highlights the invaluable role played by teachers in Higher Education. The shortlisted individuals displayed a dedicated commitment to student learning through their outstanding, innovative and research-based teaching. Congratulations to the four finalists who each play such a vital role in inspiring and educating the next generation of biologists."
For the final stage of judging, the finalists had to submit a short case study which highlighted how they had enhanced bioscience student learning. Dr Lewis' case study described the extracurricular student partnership opportunities (educational internships, Pop-Up Sciences and a student-led ethics discussion group) he has developed. These case studies will be made publicly available on the Society's website following the announcement of the overall winner at the Heads of University Biosciences (HUBs) Spring Meeting.
21st April 2015