Faculty of Biological Sciences
Student Education News
Bioenergetics prize for PhD student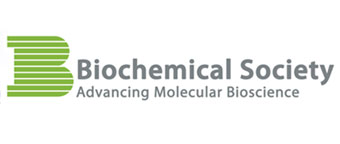 The event was sponsored by the Biochemical Society
PhD student Scott Jackson was awarded the Generon prize for 'Best Presentation' at the annual Bioenergetics conference in December.
The conference took place at Imperial College London, and was attended by experts from the bioenergetics field from the UK's leading universities. PhD students and post doctoral researchers had the opportunity to give presentations on their work to other researchers in the field and raise awareness of their research. A panel of academics judged the 12 presentations on the basis of scientific content, presentation of the material and ability to answer questions.
Scott said: "My presentation was on the molecular mechanism of the membrane transport protein, Mhp1. Mhp1 is a secondary transporter that is structurally homologous to transporters that have important roles in human physiology including the accumulation of sugars, amino acids and neurotransmitters into cells. Understanding the Mhp1 molecular mechanism may therefore have implications in the treatments of Parkinson's, depression, diabetes and certain cancers.
I thoroughly enjoyed the experience of presenting my work at a conference. The 15 minute presentation incorporated some of the key findings that I have made during my PhD so I could present the data with some pride. It was a pleasure to be able to present my work to experts in the field from across the country and also to be able to answer their questions. I left the conference with many ideas of future directions that the project could take and I also networked with potential future collaborators.
My thanks go to the Biochemical Society for organising an excellent day of presentations and I look forward to attending the Bioenergetics conference again next year."
Scott is currently undertaking a PhD within the Astbury Centre for Structural Molecular Biology, in the Faculty of Biological Sciences. He is supervised by Professor Peter Henderson, Professor of Biochemistry and Molecular Biology.
26th January 2012
---
---
---
---
---
---
---
---
---
---
---
---
---
---
---
---
---
---
---
---
---
---
---
---
---
---
---
---
---
---
---
---
---
---
---
---
---
---
---
---
---
---