Welcome to the webpage of Jeuken group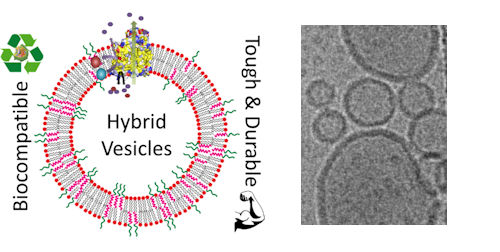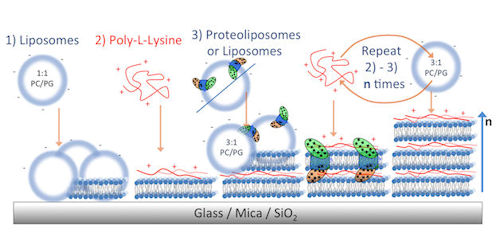 Latest News
Will you be joining our Group?
We have two Post Doc positions available (start Jan. 2019) and two PhD students (start Oct. 2019). One post-doc and one PhD position are on a exciting interdisciplinary BBSRC-funded project to develop novel biotechnologies to harness the power in sunlight and drive energy demanding and complex chemical transformations in a sustainable way. The second post doc will work on single-enzyme studies to elucidate the proton-pumping mechanism of complex I. The final PhD project is CASE studentship to develop synthetic enzyme switches for the next generation for infectious-disease and toxin diagnostics.
Welcome to Declan Khol and Emma Campbell
We warmly welcome our new group members. Declan Kohl start his PhD studies (funded by the MRF) and Emma Campbell her Masters project. Both will be working on new diagnostics tools to for infection disease.
---
Research
Our aim is to advance our understanding of life on the molecular level by biophysical tool development. In particular we focus on furthering our understanding of metalloproteins and/or membrane proteins and the development on novel biosensing. In many biochemical assays (e.g., ELISAs), the interaction between solid surfaces and biomacromolecules is of utmost importance, part of our research focusses on the chemical modification of surfaces wto control the interaction between membrane proteins and the surface. We call these modifications ''membrane-modified surfaces'. Our surfaces are characterised with a broad spectrum of tools, including Quartz-Crystal Microballance with Dissipation (QCM-D) and Atomic Force Spectroscopy (AFM). We are extending our research into controlling the interaction between solid surfaces (including nanoparticles) and whole bacteria, which has important applications in microbial electrochemistry.
Due to the interdisciplinary nature of our research, we are a connected to a number of school and centres in Leeds
School of Biomedical Sciences (SBMS) of the Faculty of Biological Sciences
Molecular and Nanoscale Physics (MNP) group within the School of Physics & Astronomy
Astbury Centre
Contact
Lars J. C. Jeuken
School of Biomedical Sciences
Leeds LS2 9JT UK
+44 (0)113 - 3433829
L.J.C.Jeuken@leeds.ac.uk
Office:'The Bioincubator'
(7.19) Garstang North
Tools
Networks
@Leeds
Societies